Prices are Way UP....Number of Sales are DOWN
At a Glance, 4Q18 is DOWN 4.2% 📈 in terms of Total Transactions Year over Year. ...due largely to the fact that the total inventory of available homes continues to decline to historically low levels. In addition, affordability combines with buyer frustration due to the low inventory to create the first stall the market has seen in over 4 years.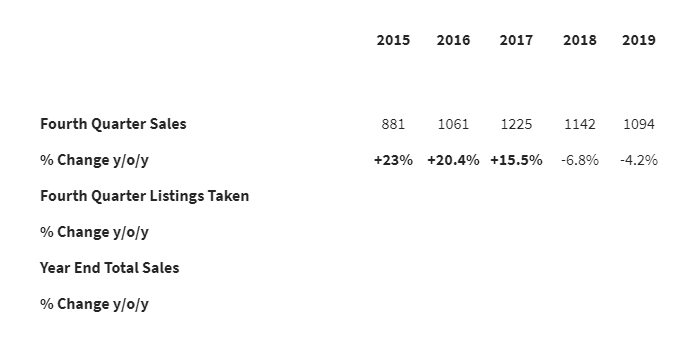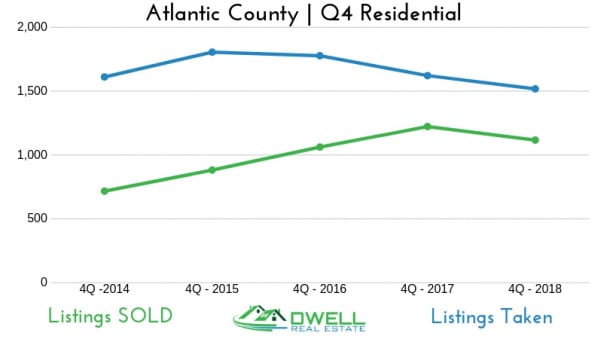 Q4 - 5 Year Look Back

Listings Sold versus Listings Taken in Q4 over the last 5 years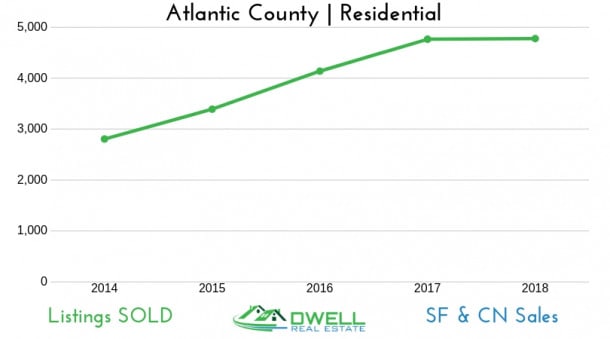 5 Year Look Back

Total Yearly Residential Sales over the last 5 years.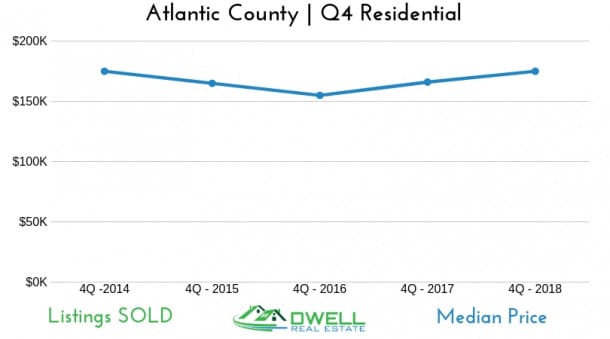 Median Price - Last 5 Years

​​​​​​​Median Residential Sale Price during Q4 over the past 5 years.​​​​​​​
Median Sales Price

Median Sales Price saw it's 8th consecutive quarterly up tick in the 4th quarter 2019! The Second Quarter of 2017 marked the first up tick in 5 years since the beginning of the Casino Closures and sharp increase in local unemployment.

Affordability, the Big Conversation no one wants to have.
In the second quarter, we told you affordability remained at an all time high with Median Sale Price 28% LOWER than Median Sales Price in 2008!..... when interest rates were between 6.5% - 6.75%!

In terms of monthly payment.. that meant that the same house in the second quarter cost over 44% Less in Monthly Mortage payment. (*Principle and Interest based on 2008 Median Price & July, 2008 Interest Rate versus 2018 Median Sale Price & July 2018 Interest Rate.)

But with Median Sales Price holding steady quarter to quarter, and interest rates beginning to see sharper increases, the question is what will happen in 2020.

The Optimist view considers that even with rising interest rates, borrowers are still able to get money at rates 1/2 of that of recent home appreciation rates. Plenty of wealth building left in the housing market!​​​​​​​

The 4rd Quarter Result was an overall increase in Median Sale Price of 14.6% Year of Year.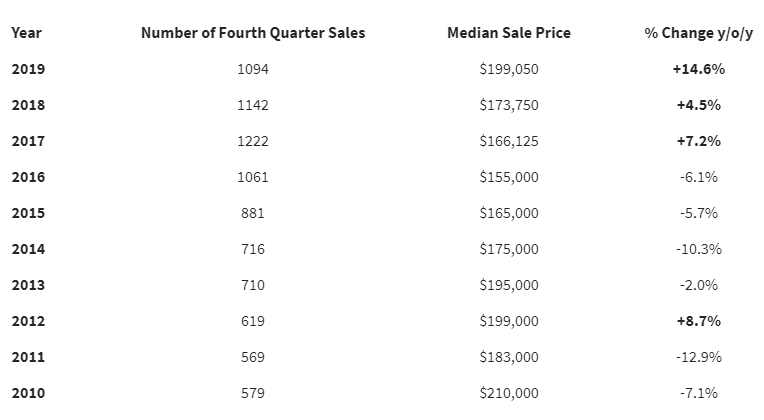 The Bank Owned Impact
Median sales price continues to be influenced by the high number of Bank Foreclosed sales. However, the Number of Sales of Bank Owned Properties is steadily declining from the peak levels of 27% of all sales in Q1 of 2017. A rather substantial increase in median sale price of bank owned property was realized for the third consecutive quarter.

While new foreclosure completions and REO listings/sales are maintain a high level.... the vast majority of these foreclosure completions initiated over 5+ years ago.
​​​​​​​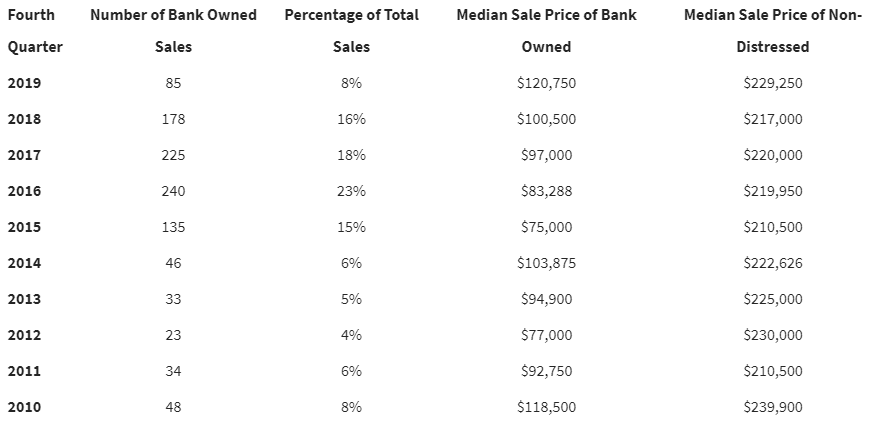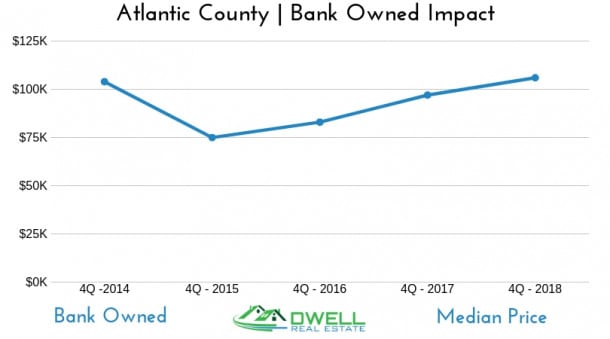 Median Price of Bank Owned

Banked Owned Sales represented 16% of the Total Sales in Q4 - 2018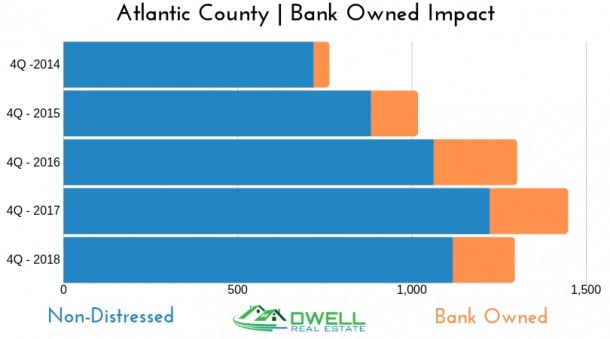 Total Number of Q4 Sales
The Number of Bank Owned Sales Reached a Peak in 2016/17.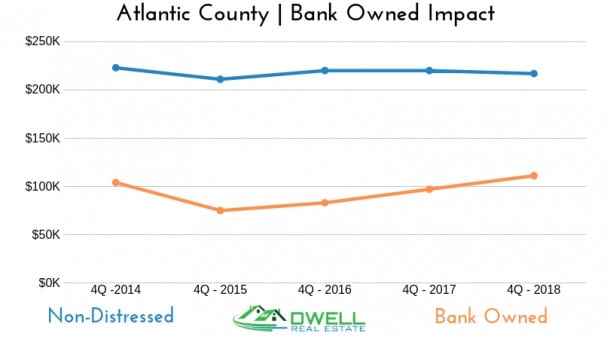 Median Price

High competition from investors has resulted in Closing the Price Gap.